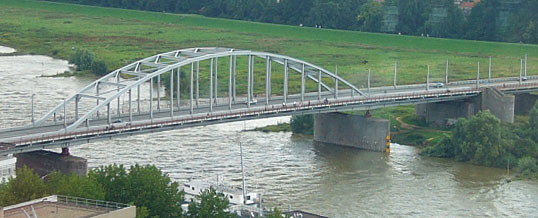 The second battle I had chosen as my special subject and studied for presentation at the Army Staff College in 1960, had been the Airborne Operation to seize the Arnhem and Nijmegen bridges in 1944.
Later, when posted to GSO3Ops1 at Northern Army Group HQ [NORTHAG], my working partner and soon very close friend was a Dutch Major, Vein van Oppen.
Years later – long after we had both retired, Daphne and I spent a long holiday with Vien and Mien at their home in the Netherlands. It turned out that their next door neighbour  – a Psychiatrist and pilot – had been a resident of Arnhem at the time of the Allies Airborne assault, One Sunday he invited me to fly with him over the very routes taken by the Airborne forces on that fateful day.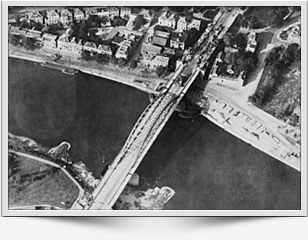 It was a "Restricted area", but Vein – a retired Major General commanding Home Forces – was able to get approval of the over-flights.
We flew the precise paths of the paras as well as the glider troops.
Later the National historian for the Arnhem Operation – a young man who , as a lad, had actually been in Arnhem during the battle – came to the door at Vein's invitation, and took Daphne and me on a detailed personal tour of the whole battle sight.
As a young boy the Germans did not see him as a threat, so allowed him to wander in and out of their lines and to watch the fighting from me yards away.
To have studied the battle in detail was one thing – but it did not compare in any aspect to actually flying the places and gliders' paths, or watching the ground action being guided by a chap who had actually lived through every detail of it.
I have been fortunate in many aspects of my life – but rarely in such remarkable circumstances as at Cassino and Arnhem!
About the Author Browse My Books