Andrew C. Moffat was born at Moose Jaw, SK, Canada in 1927. He started grade one at the age of four in a one-room country school where 18 students, covering 13 grades, were taught by a single teacher.
His military career can be said to have started when he entered High School in 1940. It was wartime and all male students were enrolled in the Royal Canadian Army Cadets. He rose to the rank of Cadet Lieutenant-Colonel and, in 1945, was awarded the national trophy as "Best Cadet in Canada".
He joined the Canadian Officer Training Corps [COTC] and completed his training at the School of Artillery, Camp Shilo Manitoba. In December 1947 he joined the Regular Forces as a Gunner and returned to Camp Shilo. In 1948, when the Government decided to reopen the Military Colleges he was one of three selected from the Army's Ranks to attend and was the only serving Soldier posted to the RCN College at Royal Roads, Victoria, BC. Following two years at Royal Roads he was posted to The Royal Military College [RMC] at Kingston, Ontario, where he completed his degree programme in History.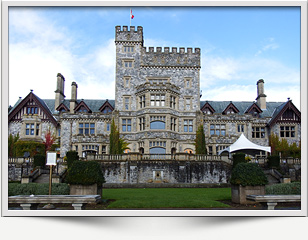 He was commissioned on graduation from RMC and immediately posted to the First Regiment, Royal Canadian Horse Artillery serving in Korea, where he served at Brigade HQ as the Artillery Intelligence Officer, then at the Regiment as a Gun Position Officer and as a Troop Commander working with the Infantry's First Battalion Royal 22nd Regiment [1R22eR] as a Forward Observation Officer [FOO].
Following Korea he had a wide range of employments within Artillery, both in Canada and in Europe. He served as Senior Liaison Officer with the Canadian Brigade Group HQ in Germany and later as Operations Officer with HQ Northern Army Group, also in Germany.
He had the distinction of being appointed the Commanding Officer of the Canadian Army's only nuclear Combat Unit on its formation, and commanded it through its initial years in the German Operational Theatre.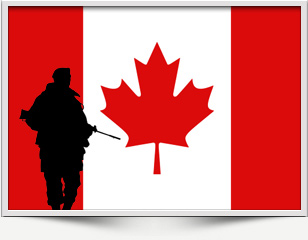 His education, both academic and professional, has been extensive. He holds degrees in History and Politics from both RMC and Queens University. He is a graduate of the year-long Long Gunnery Staff Course, the two-year Canadian Army Staff College, the six-month NATO Defence College in Rome, and the one-year Canadian Forces Staff College. He has been on the Instructional Staff of the School of Artillery, the Canadian Forces Staff School and the Canadian Forces Staff College. For five years he was responsible for all Canadian Forces academic programmes through both civilian universities and Military Colleges. It was during this period that he established a Distance University Programme with the University of Manitoba, for Service personnel and their dependants.
He retired in 1977 to take up ranching and the running of a sheep genetics programme. Living in a remote area of Alberta without medical resources, he and his wife became Emergency Medical Technicians and operated an ambulance service. At the age of 75 he qualified in a two-year medical programme at Charlottetown's Holland College, as an acute care paramedic and continued to practice until a further retirement at 77.
Although Andrew Moffat has now departed this earthly plain, he has left behind a legacy of writings, rich with personal experiences and philosophical insights, which will enrich all who read them for years to come.