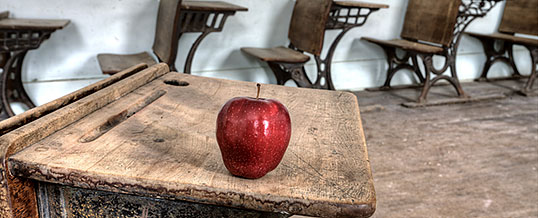 [Original image "Abandoned schoolhouse with red apple" © pictureguy32/Dollar Photo Club]
The day of the one-room country school has long gone.
What a shame!
From the time I was born in 1927 until I was 7 years old I lived on a prairie farm. I started Grade One in a one-room country school when I was four years old, and remained there for 3 and a half years.
...
Continue Reading →