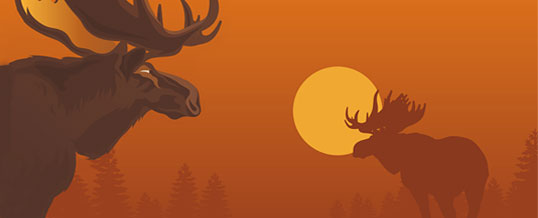 [Original image "Moose against the evening nature" © figura13/Dollar Photo Club]
In 1946 I was at the Artillery School in Camp Shilo, Manitoba. I was in University COTC and taking my training for a Commission in the Artillery.
Captain Jerry Keeler was my instructor on the day in question and we were to learn the art and skill of directing artillery shell fire as Forward Observers.
We were on a high bluff overlooking Sewell Lake at the north edge of the training ...
Continue Reading →