I Remember
| | |
| --- | --- |
| ISBN: | 978-1-926813-18-9 |
| Pages: | 344 |
| Binding: | Softcover |
| Publisher: | Keshet Productions, 2013 |
| Price: | $25.00 CAD |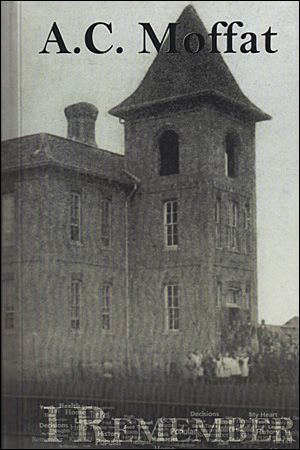 synopsis
The very personal story of the author's growing up through Canada's greatest period of growth and in a somewhat dysfunctional family.
The period 1927-1941 was a social and economic period unique in Canada's history, and none of which has been repeated or duplicated, even in part.
This book has been written for my own descendants, knowing full well that much will be beyond their comprehension or understanding, for they will have little upon which to make comparisons.
I grew up in that strange period of transition between the age of the pioneers and the highly technical world of today — in the minds of many it was a period of social vacuum.
This is where I came from!
This is where YOU came from!
excerpt
I was still a baby — much less than two years old — and while the school dance went on I was placed in a basket affair in the title hall closet to sleep.
Soon I was not alone — a man and a woman entered the closet and had stand-up intercourse! I was aware of what was happening and that each was married to someone else, for they were local farmers and family friends.
When challenged years later by my parents that I could not possibly have seen and understood what I was claiming had happened, I shocked them by naming the two people!
My parents thought they were the only ones who knew these two were having an affair!
reviews
"Your readers are right! You don't have to have a Moose Jaw or Prairie background to enjoy "I Remember". Of course I got an extra zing from the book, having that background; but it is an absorbing story even for readers who are not Prairie-honed.
It has the ingredients for a compelling movie: a young lad, an only child, on a farm in the Depression; the one-room school; a made-for-Hollywood Max; grandparents down the road in the City; the twists and turns resulting from the relationship of the parents.
I would frequently pause as I came across passages that gave me a nostalgic moment. A special 'Thank You' for that!"
— Brig General [ret] Louis A. Bourgeois
[Original book stack image © epitavi/Dollar Photo Club; Original feathered inkwell image © Stekloduv/Dollar Photo Club]