Then The Fat Lady Sang!
| | |
| --- | --- |
| ISBN: | 978-1-926813-05-9 |
| Pages: | 252 |
| Binding: | Softcover |
| Publisher: | Keshet Productions, 2011 |
| Price: | $25.00 CAD |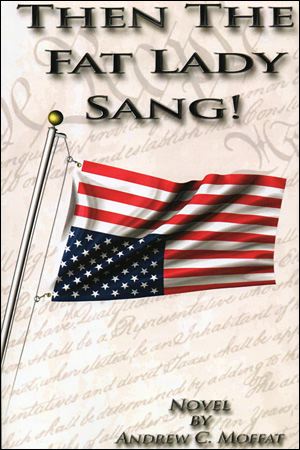 synopsis
The great American myth is that one might rise from poverty to become President. This is the tale of one who did just that!
But it is more than that: it is also a study of personalities and, at the same time, a comment on the hard economic times that Country has been going through… and may yet go through in even greater depths!
It is, as well, a comment on present-day politics and politicians generally. Beware, for although these comments are made in the light of the US, one might easily apply them elsewhere!
We know where we have been… we think we know where we are… but who knows what or who will dictate where we are going?
It is truly not ever over until the fat lady sings!
excerpt
Dr. Joseph Ward:
The President has asked me to send you his greeting on this very special occasion and to invite you to join his newly established "White House Economic Advisory Group".
You are invited to attend an introductory briefing at the White House at 1400 hours, 23 January.
I look forward to meeting you, as I know does the President.
Most sincerely,
A. James Hart
Chief of Staff
reviews
Reviews of this book will be posted here as they are available.
[Original book stack image © epitavi/Dollar Photo Club; Original feathered inkwell image © Stekloduv/Dollar Photo Club]